Ad blocker interference detected!
Wikia is a free-to-use site that makes money from advertising. We have a modified experience for viewers using ad blockers

Wikia is not accessible if you've made further modifications. Remove the custom ad blocker rule(s) and the page will load as expected.
FCW Florida Heavyweight Championship
Details
Champion
Deactivated
Date won
Federation
WWE The E-Fed
Brand
FCW
Date created
2008-2009; 2011-2012
Also known as
N/A
Statistics
First champion
Aiden Rockwell
Most reigns
Dale Hunter (3 reigns)
Defenses
Longest reign
Dale Hunter (113 days)
Shortest reign
Alexandra the Great (14 days)
The FCW Florida Heavyweight Championship was the premiere championship title in the WWE E-Fed federation on their developmental brand, Florida Championship Wrestling; the third brand of the company. The first champion was Aiden Rockwell who won it in a fourteen man battle royal to become the inaugural champion. Rylan Jett was the final champion in his first reign, after defeating Michael Riley, Trista Anderson, Trenton York and Kasey Slater in a Scramble match on February 5, 2012 in St. Louis, Missouri. Dale Hunter holds the record for the most reigns with three reigns. Alexandra the Great holds the record for the shortest reign with 14 days. Dale Hunter holds the record for longest reign (as an individual) with 113 days. On February 27th, 2012 WWE E-Fed federation severed ties with their developmental brand, and the current roster were moved up to either RAW or Smackdown.
Title history
Edit
| | |
| --- | --- |
| # | The overall championship reign |
| Date | The date in which the championship was obtained |
| Reign | The reign number for the specific set of wrestlers listed |
| Venue | The event where the championship was obtained |
| Notes | Any additional important information on how the championship changed hands |
| — | Used for vacated reigns so as not to count it as an official reign |
| # | Wrestler Name | Reign | Date | Days held | Venue | Notes |
| --- | --- | --- | --- | --- | --- | --- |
| 1 | Aiden Rockwell | 1 | July 6, 2008 | 20 | FCW Show | Rockwell won a battle royal in order to become the inaugural FCW Heavyweight Champion. |
| 2 | Ryslan Buschski | 1 | July 20, 2008 | 7 | FCW Show | |
| — | Vacated | — | July 27, 2008 | — | FCW Show | Ryslan Buschski vacated the title after being called up to the main roster. |
| 3 | Kyle Anderson | 1 | August 3, 2008 | 57 | FCW Show | Anderson defeated Aiden Rockwell for the vacant title. |
| — | Vacated | — | September 28, 2008 | — | FCW Show | Anderson vacated the title after being called up to the main roster. |
| 4 | Jeanette Daniels | 1 | October 4, 2008 | 37 | FCW Show | Daniels defeated Brett Venom for the vacant title. |
| 5 | Dale Hunter | 1 | November 9, 2008 | 113 | FCW Show | |
| 6 | Louis Lipinski | 1 | March 1, 2009 | 14 | FCW Show | |
| 7 | Dale Hunter | 2 | March 15, 2009 | 29 | FCW Show | |
| 8 | Louis Lipinski | 2 | March 29, 2009 | 7 | FCW Show | |
| — | Vacated | — | April 5, 2009 | — | FCW Show | Lipinski was stripped of the championship following his release from the company |
| 9 | Dale Hunter | 3 | April 12, 2009 | 23 | WrestleMania 25 | Hunter defeated Erik Torre to win the vacant title. |
| 10 | Nate Cavallera | 1 | May 3, 2009 | 28 | FCW Show | |
| — | Vacated | — | May 31, 2009 | — | FCW Show | Cavallera vacated the title after being called up to the main roster. |
| 11 | Tyler Chandler | 1 | June 14, 2009 | 35 | FCW Show | Chandler defeated both Erik Torre and Logan Gibson to win the vacant title. |
| 11 | Adam Harris | 1 | July 19, 2009 | 92 | FCW Show | |
| 12 | Erik Torre | 1 | August 23, 2009 | 21 | FCW Show | On September 13, 2009 Erik Torre defeated Andrea Faust to unify the FCW Championship and Queen of FCW Title to create the FCW World Heavyweight Championship. |
| — | Deactived | — | September 13, 2009 | — | FCW Show | The title was deactivated following FCW closing down. |
| — | Reactivated | — | July 31, 2011 | — | FCW Show | After being closed down for almost two years, FCW re-opened thus the title was reactivated. |
| 13 | Cole Brennan | 1 | July 31, 2011 | 28 | FCW Show | Brennan defeated Joel Lawrence and Ciaran O'Donnell to win the vacant title. |
| — | Vacated | — | August 28, 2011 | — | SummerSlammiversary '11 | Brennan vacated the title after being called up to the main roster. |
| 14 | Ciaran O'Donnell | 1 | September 11, 2011 | 63 | FCW Show | O'Donnell defeated Anton Taylor and Joel Lawrence to win the vacant title. |
| — | Vacated | — | November 13, 2011 | — | FCW Show | O'Donnell vacated the title after being called up to the main roster. |
| 15 | Alexandra the Great | 1 | November 27, 2011 | 14 | FCW Show | Alexandra won a battle royal to win the vacant title. Alexandra also held the Queen of FCW Championship at the same time. |
| 16 | Michael Riley | 1 | December 11, 2011 | 56 | FCW Show | Riley unified both the FCW Heavyweight Championship with the Queen of FCW Championship and retired the Queen of FCW Championship. |
| 17 | Rylan Jett | 1 | February 5, 2012 | 22 | 2012 Royal Rumble | Jett defeated former champion Riley, Trista Anderson, Trenton York and Kasey Slater in a Championship Scramble match to win the FCW Championship. On February 27th, 2012 WWE severed ties with FCW, so Jett was stripped of his title and moved up to Monday Night RAW. |
| — | Deactivated | — | February 27, 2012 | — | FCW Show | On February 27th, 2012 WWE severed ties with FCW, thus the title became deactivated. |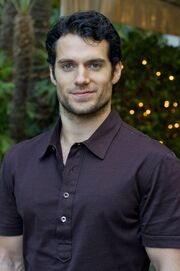 List of combined reigns
Edit
| | |
| --- | --- |
| † | Indicates the current champion |
| <1 | Indicates the reign was less than 1 day |
As of February 27th, 2012
| Rank | Wrestler | # of Reigns | Combined Days |
| --- | --- | --- | --- |
| 1. | Dale Hunter | 3 | 165 |
| 2. | Adam Harris | 1 | 92 |
| 3. | Ciaran O'Donnell | 1 | 63 |
| 4. | Michael Riley | 1 | 58 |
| 5. | Kyle Anderson | 1 | 57 |
| 6. | Jeanette Daniels | 1 | 37 |
| 7. | Tyler Chandler | 1 | 35 |
| 8. | Nate Cavallera | 1 | 28 |
| 8. | Cole Brennan | 1 | 28 |
| 9. | Rylan Jett | 1 | 23 |
| 10. | Erik Torre | 2 | 21 |
| 10. | Louis Lipinski | 1 | 21 |
| 11. | Alexandra the Great | 1 | 14 |